Evidence Based Strategies to Enhance Care Giving Skills

Friday, December 11, 2015 from 12:00 PM to 1:30 PM (HST)
Type
End
Register for Training
Dec 30, 2015
Free
Event Details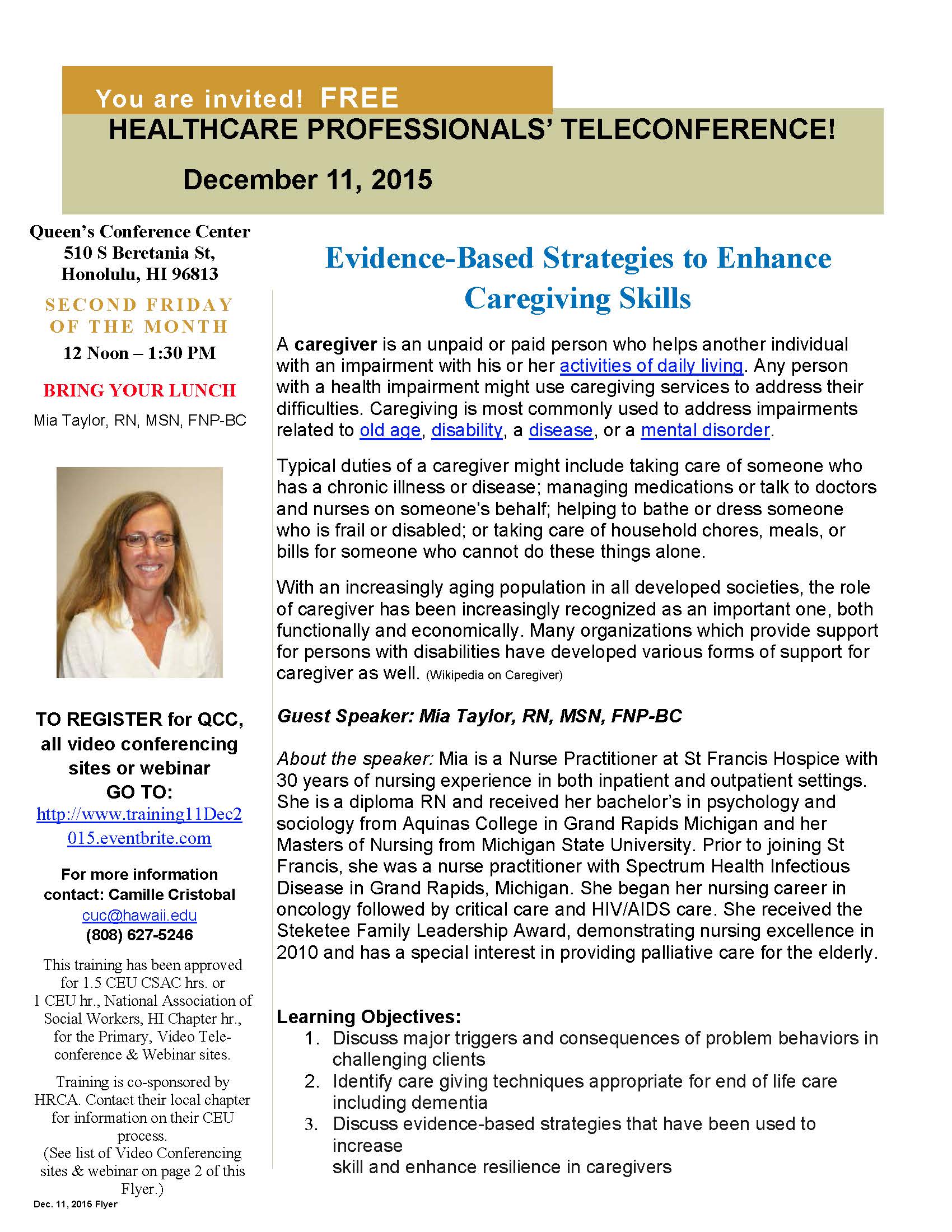 Evidence Based Strategies to Enhance Care Giving Skills
with guest speaker Mia Taylor, MSN, APRN
Learning Objectives:
1.Discuss major triggers and consequences of problem behaviors in
challenging clients.
2.Identify care-giving techniques appropriate for end of life care
including dementia.
3.Discuss evidence-based strategies that have been used to increase
skill and enhance resilience in caregivers.
Healthcare Professionals' Teleconference Training.
Every month at 12:00 pm – 1:30 pm.
In – person at Queens Conference Center.
On line with Scopia.
Video Conference via STAN and DOH VTC systems.