National Recovery Month: Opioids: Medication Assisted Recovery and Healing

Friday, September 11, 2015 from 12:00 PM to 1:30 PM (HST)
Event Details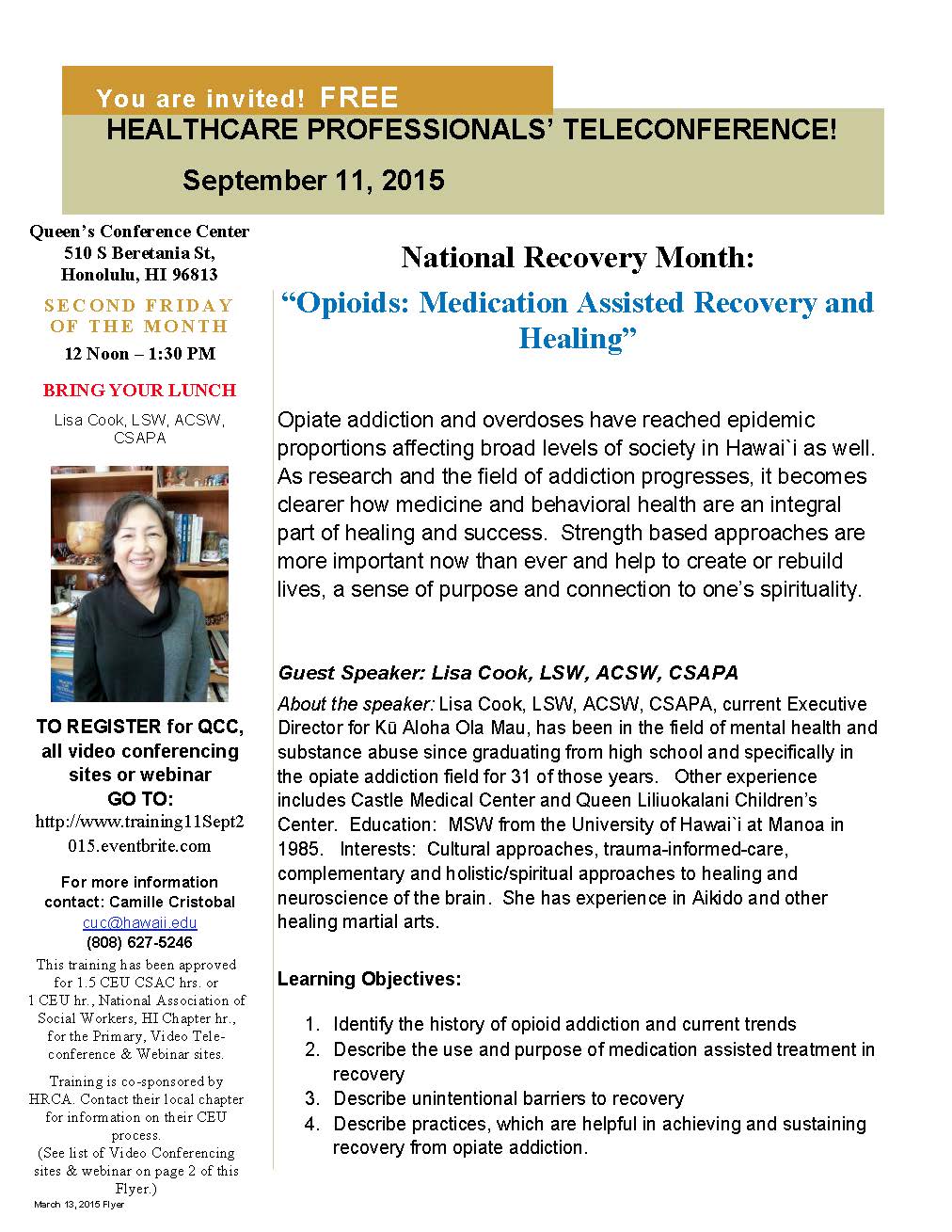 guest speaker Lisa Cook, LSW, ACSW, CSAPA
Learning Objectives:
Identify the history of opioid addiction and current trends
Describe the use and purpose of medication assisted treatment in recovery
Describe unintentional barriers to recovery
Describe practices, which are helpful in achieving and sustaining recovery from opiate addiction.
Healthcare Professionals' Teleconference Training.
Every month at 12:00 pm – 1:30 pm.
In – person at Queens Conference Center.On line with Scopia.
Video Conference via STAN and DOH VTC systems.